Facebook & Solo Ads Draining Your Wallet?

Instead of Paying $0.50 ~ $1 per Click... Discover How To Get
10c Clicks

From REAL People All Day Long That Turn Into Leads and Sales!
Who Else Would Like To See Stats Like This...
I got 2,857 Visitors for $204 in the "Make Money" niche, averaging 7 cents a click!

And, in the "Weight Loss" niche... I got 4,410 visitors at just

5 CENTS A CLICK!
Dear Internet Marketer,

Do you need traffic?
Are you sick of wasting money on expensive Facebook ads and solo ads?

Have you got no time to make Youtube videos or write a blog to get free traffic?
Or even worse are you wasting your hard earned money on traffic that is a total scam?
Let Me Show You An Affordable System For Getting All The Quality Traffic You Need
This Is Not Solo Ad Traffic - A Lot of That Traffic Is Garbage
This Is Not Mobile Traffic - Although They Do Offer It
This Is Not Facebook Traffic - Their Rules Are Always Changing
This Is Not PPV Traffic - I Tried It and Lost Hundreds
This Is Not AdFly Traffic - That Is Junk Traffic Stay Away for There
This Is Not Media Buying Traffic - You Usually Need A Lot of Money for That
This Is Not Popup, PopUnder or Any Other Kind of Black-Hat Traffic
This Is Not Google AdWords Traffic - But It Is Similar In That It Can Flood Your Site with Traffic and You Only Pay for Actual Visitors
This Is A 100% Legitimate High Quality Traffic Source That Fortune 500 Companies Use To Bring In Millions of Dollars A Year.

And Almost
Nobody

Is Talking About It!

Use This "Forgotten" Traffic Source To
Build A List

In Almost Any Niche and You Can Even

Direct Link To Affiliate Offers

...

You Get Over 30 Minutes of Easy-To-Understand, Step-By-Step Videos Showing You How To Set Up Your First Campaign, Then How To Tweak & MAXIMISE Your Ads For Best Conversions At The Lowest Price Per Click.
And ANYONE Can Do This... Even For Competetive Niches Like "Make Money Online" and 'Weight Loss" ...

5c ~ 10c Clicks... 20c Subscribers, Anyone?

Discover EXACTLY how to do it! Just click the button below to order now and you will get instant access to the training videos:


Don't have a lot of money to buy ads?

My
extra BONUS VIDEO

shows you....

How to get
$100 worth of FREE ads

with this traffic network.


I'm going to make this a no-brainer. You don't even have to spend money to get the traffic.


I'll show you how to get $100 of free advertising so you don't even need to fork out one red cent to start getting this high quality traffic.


Just make sure to watch the first bonus video first to learn how to get the free ad credit.


Just think how much traffic you could get with $100 worth of ads. Following the techniques I show you to get cheap clicks (5 ~ 10c per click), you could end up getting thousands of red-hot targeted visitors for FREE!


This one trick alone is worth 10 times the asking price of this entire video mini-course.


So what are you waiting for?

Start Tapping Into This Traffic Source And Have Money Left Over, Now!
Click on the order button below to receive:
1. Training - $10 Traffic Trick (5 video mini-course)
2. Bonus Video - How to get $100 worth of Free Ads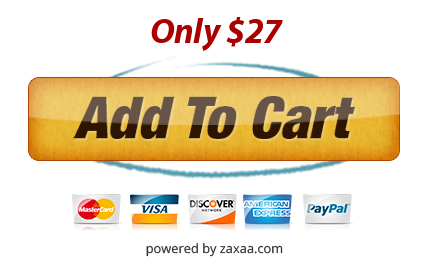 - INSTANT DOWNLOAD ACCESS -
30-Day, 100% Money-Back Guarantee!

To your success,
Stuart Stirling

P.S. Hurry, because the price is increasing with every sale. It will never be as low as you see it now.

P.P.S. Look no further for cheap clicks that convert into leads and sales. You're about to discover how to potentially get thousands of REAL, TARGETED visitors for a $10 ad spend. How many subscribers and how much money could that bring you?